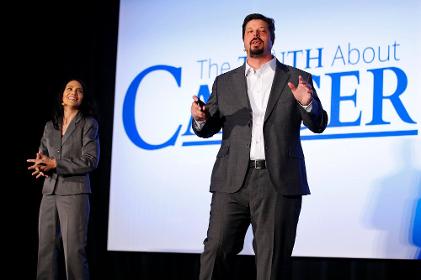 We are in gratitude to join Trinity Health Freedom Expo on October 15-16, 2022, 18451 Convention Center Drive, Tinley Park, IL 60477
Join us at the Trinity Health Freedom Expo at the Tinley Park Convention Center in Tinley Park, Illinois! In addition to visiting with us and others in the interactive exhibit hall, more than 30 leading health experts including Lourdes & Chris Lavoy, Dr. T. Colin Campbell, Dr. Brian Hooker, and Erin Elizabeth, are scheduled to speak throughout the weekend. Lourdes & Chris will be speaking on October 16th at 11 AM Central time. Visit TrinityHealthFreedomExpo.com to learn more and register to attend.
We Speak at 11 am central time on October 16th.