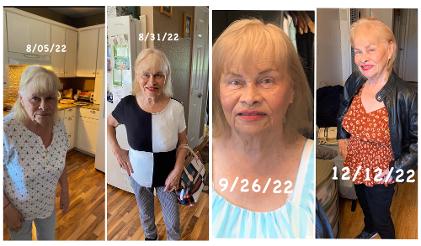 Dementia! What I used to help my mom improve.
My Protocol
Daily, after breakfast, I start the morning with ten drops of Clean Slate under her tongue twice a day. 1 Restore sache once a day, and two zero-In once a day.

She continues to improve, and though she has her moments, the improvements are remarkable.

These are available through Root but require a referral code.

Why a referral code? This ensures you get support along the way!

Referral Code: CreateOptionC
Link to products
Three Virtual session
Suppose you're interested in a healthier lifestyle and need guidance on getting there or know someone who does, then this is a great gift to you or your loved one. If you are ready to change your life and take your New Year's resolution to the next level of optimum health, sign up at this link and get your three sessions with Lourdes and her 130+ pages ebook of recipes. All credit cards are accepted.
The recipe ebook also comes with the benefits of each ingredient to help you focus on the body parts that will assist in your healing process.

Lourdes, who overcame Hodgkin's Lymphoma, her journey into taking an alternative medicine and holistic health route to overcome cancer, is offering health consultation sessions. Her documentary Create Option C inspired her to write the book journaling her experience. Her husband Chris and she have a health show, The Lourdes and Chris Show, where they interview some of the most innovative leaders and doctors behind a healthier you through alternative and plant-based medicines.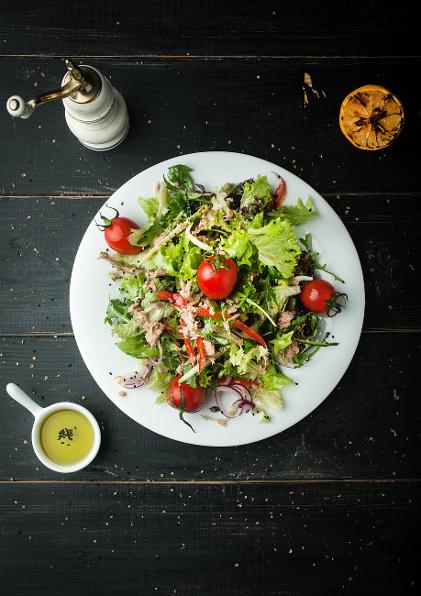 What we did to help my mom's body heal and reverse Dementia. Watch now and learn what it took to help the body do it's job. In a special episode where Lourdes and Chris discuss their personal story about Lourdes' mother and her dementia: through a conversation with Lourdes' sister, we learn about where their mother was healthwise and how she has improved. Lourdes and Chris discuss their Option C approach to getting Lourdes' mom healthy and more cognitive. To get 15% off on your Nuzum's products, use promo code: LourdesAndChris https://Dr.Nuzum.com https://nuzumsnaturals.com https://therootbrands.com/CreateOptionC https://thelourdesandchrisshow.com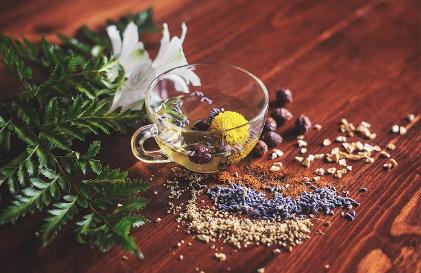 A fantastic conversation with Dr. Christina Rahm on cure the cause, root brands, and why she came up with these unique bio-nutritional products. Reverse aging and so much more. To get these fantastic products, go to https://therootbrands.com/CreateOptionC and use referral code: CreateOptionC
Dr. Christina Rahm has an extraordinary mind with a passion for helping others. Her Native American and eastern European heritage influenced her approach to health and wellness, in addition to her multifaceted education from Cornell and Harvard Universities in Nanotechnology, Pharmaceutical Management, Nutrition, Education, and Philosophy, as well as a Master of Dr. Rahm, has worked as a medical, clinical, and research scientist in the pharmaceutical, nutraceutical, and biotechnology industries for Janssen, Johnson & Johnson, Biogen Idec/Biogen, UCB, Bristol Meyers Squibb, and Alexion. Additionally, she worked on the corporate side for Pfizer, Biogen, and Janssen and is currently the Chairman of the International Science Nutrition Society and Chief Science Officer for ROOT Wellness. Dr. Rahm has also served as a formulator for several companies and manufacturing labs, including her own. She has created multiple provisional patents, proprietary formulas, and trade secrets in addition to authoring her first book, Cure the Causes: Live the Life you Want, Not the One Prescribed. Through years of laboratory research and ethical observations, she has developed a personalized and predictive consulting company working on everything from the environment to DNA and detox wellness plans in which Dr. Rahm helps clients reset their bodies and minds to be spiritually, mentally, and emotionally, and physically balanced.
Dr Nuzum Gut and the microbiome Part 2
Dr. Nuzum on Microbiome, Strep Throat, Gut, Three Steps to Healing. How to change the environment. What hormones are you going to create today? Dr. Nuzum began his formal training as soon as he was old enough to enter Naturopathic Medical school and became the youngest licensed Naturopathic Physician in US history. After years of University study, "Doc," as so many lovingly call him, amassed a tremendous amount of understanding of the workings of Natural Medicine and has gone as far as to complete multiple PhDs in various aspects of the field. Dr. Nuzum Microbiome, Strep Throat, Gut, Three Steps to Healing. How to change the environment. What hormones are you going to create today? Daniel Nuzum CTH, Ph.D., grew up in a family of naturopaths and learned about natural medicine while growing up with his 32 adopted brothers and sisters while assisting his parents with creating herbal and homeopathic remedies for his disabled siblings. As Daniel grew, so did his interest in Natural Medicine. He began his formal training as soon as he was old enough to enter Naturopathic Medical school and became the youngest licensed Naturopathic Physician in US history. After years of University study, "Doc," as so many lovingly call him, amassed a tremendous amount of understanding of the workings of Natural Medicine and has gone as far as to complete multiple PhDs in various aspects of the field. Doc has been licensed by various Tribal Medical Boards over the years and is presently Licensed as a Certified Tribal Healer by the First Nation Medical Board. Get 15% Dr. Nuzum's products using Promo code: LourdesAndChris Link: https://drnuzum.com
Lourdes and Chris discuss the Quantum field and Cognitive Dissonance with Dr. Grant Kruhly.
Dr. Grant Kruhly is a Specialist in Morphic Field Physics and Ancient Mystic Wisdom. Founder of Depth Healing Technology discusses cognitive dissonance and how it affects your whole mind, body, and spirit regarding your health and what can be done to improve your health and life. Depth Healing Technology is a profound marriage of cutting-edge Quantum Sciences with Ancient Mysticism channeled directly through Param Jyoti Sri Amma Bhagavan. The Primary Focus of Depth Healing Is the total removal of the Cognitive Dissonance responsible for the client's issues, illnesses, struggles, and seeming failures. Depth Healing can address almost anything that exists, and it is called Depth Healing for precisely that reason. Dr. G. Rex Kruhly is in his 53rd year of continual research, study, and direct experience, aspiring to the highest possible expressions of truth. Use Promo Code: LourdesAnd Chris and get $50 off
Your donations help us help others . Together we can be the difference they need. Blessings to you all!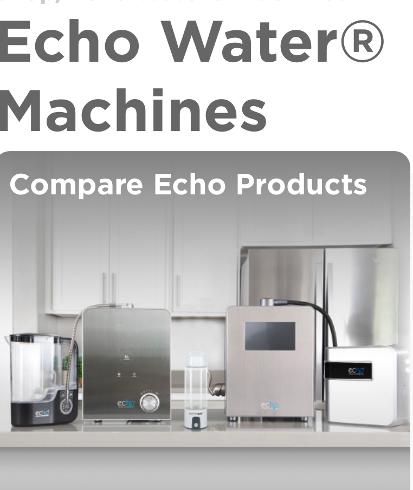 Hydrogen (H2) is known to reduce oxidation stress in the cells of the body. Here are the benefits of hydrogen: Reducing oxidative stress and inflammation Stimulating ghrelin production Improving gut function Improving cognitive function Enhancing cellular function Stimulating mitochondrial function Preventing fatigue Increasing brain function Helping against diabetes, cancer, and cholesterol levels. This machine is excellent for all, especially if you're dealing with some health issue. It helps our cells stay healthy and strong. You can get your's today by simply going to this link and getting either the machine or the Echo Go which is my favorite. Let's stay healthy together!
WELCOME TO CREATE OPTION C WHERE YOU LEARN TO STAY HEALTHY.
OUR MISSION IS:
TO HELP PEOPLE STAY HEALTHY AND LEARN HOW TO LEAD WHOLESOME LIVES.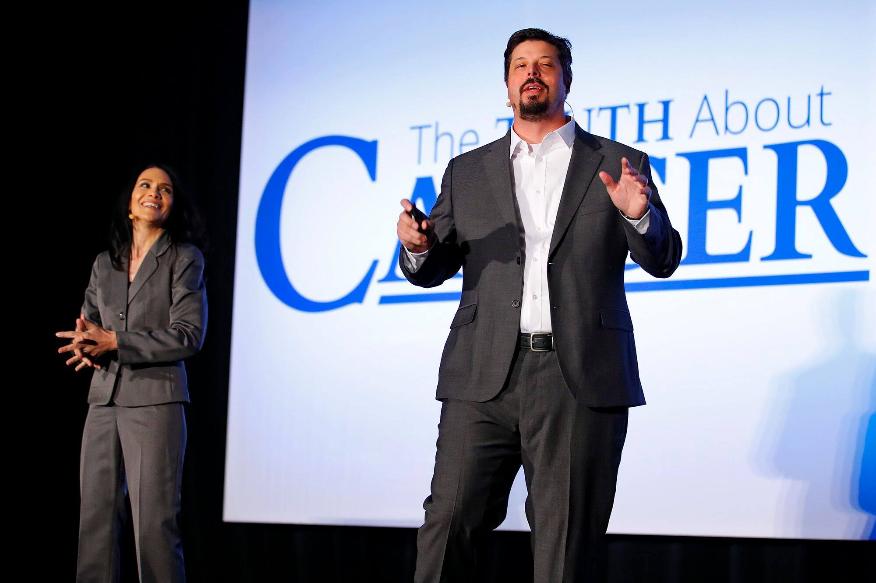 Cancer Doesn't Have To Be A Death Sentence! In this book Our Journey To Option C you will find the story of a very courageous couple and their struggle to fight her cancer with whatever worked best for her. It is an excellent read. You will encounter almost certain death, a desperate fight to survive and an indomitable spirit and will to win the battle. You will be encouraged to seek what is best for you in whatever your battlefield is, because Option C is not limited to only cancer or even only to disease. It is a guiding principal for any struggle or problem life may throw at you. You will be blessed by the courageous story that is written within these pages. Dr. Dan Rogers, M.D., Ph.D., N.M.D., FMCM. Founder of the GersonPlus Therapy and Rogers Therapy

I've got a link to something that will take less than a minute and might save your life.
… Just 57 seconds to be exact.
It's a powerful and insightful little quiz that will reveal your personal chances of getting…
… C*A*N*C*E*R*
The statistics are grim… 1 in 2 men and 1 in 3 women alive today will face a cancer diagnosis during their lifetime.
As a matter of fact, by the time you finish the quiz and see the results, two more people in the USA will have died from cancer.
I warn you though, your personal results may shock you a little. Mine did…
It was an eye-opening experience, to say the least.
>>Go here right now and take this short quiz <<
And with your results, you'll be able to access some groundbreaking new information on how you can take further action to prevent cancer from ever getting into your life to start with.
I urge you to take less than ONE minute out of your busy schedule and take this quiz.
It's worth the look and the peace of mind.
To your health,
Lourdes
P.S. Looking the other way and hoping that you won't get cancer won't decrease your chances, but knowing exactly what to do will.
Taking this short quiz is so quick, simple and effective. You owe it to yourself to take this 57-second quiz today. Trust me, you'll be glad you did
P.P.S. Just in case you have issues with ad blockers, rather than clicking the hotlinks, please copy and paste the link below into your browser window.

http://bit.ly/easternmedsLourdesEmail
Powerful New Way to FIGHT Cancer...PROBLEM SERIOUSLY Eye-Opening, New Info about Cancer... How You Can STOP Cancer (must-see new info) The problem with cancer ,We've ALL Got Blinders On. Same cancer… different day. There's a huge problem… with cancer... and it's probably not what you're thinking at all. The problem is… We've all got blinders on. We're all listening to the same old radio station playing the same old records, over and over again. Most of us aren't even aware that other stations, and other music, exists. But they do. There are so many doctors, scientists and researchers, let alone cancer survivors out there that are all playing a very different tune than the one that we've all had to listen to. Our medical establishment owns the records, and the stations so all we get to hear is what they want to tell us. It's time you listened to a new tune. The Truth About Cancer – A Global Quest is out there in the world, looking for everything new in the world of treating and healing cancer… Watch and listen to a new way http://bit.ly/CancerThinkAgain To your health, P.S. I believe that with a huge push and the collective efforts of these brave men and women there's a possibility we could eradicate cancer in our lifetimes. If you love the trailer, be sure to register for the whole documentary series for free while you're there. http://bit.ly/25RuhD4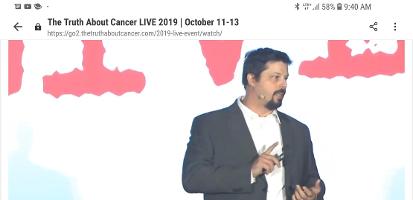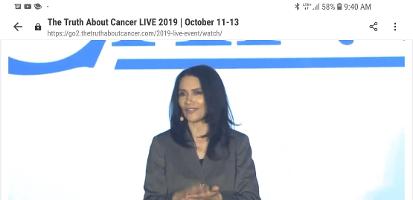 To hire Chris & Lourdes to speak at an event, conta

ct:
Lourdes & Chris at
createoptionc@gmail.com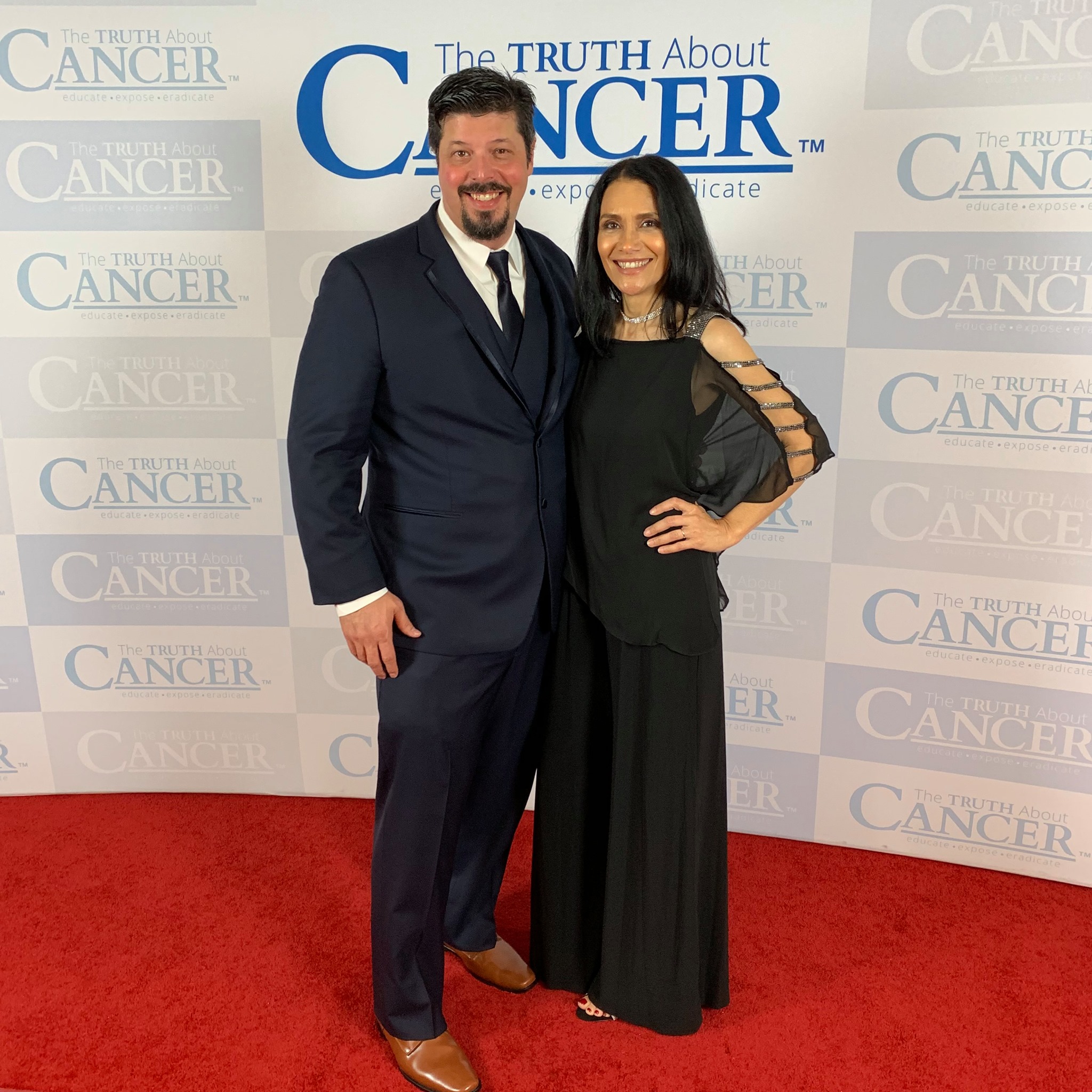 In Spanish:
Poderosa nueva forma de combatir el cáncer ... PROBLEMA SERIO reveladora, Nueva información sobre el cáncer ... Cómo se puede detener el cáncer (que hay que ver la nueva información) El problema con el cáncer, tenemos todo venda en los ojos. Mismo tipo de cáncer ... diferente día.
Hay un gran problema con el cáncer ... ... y no es probablemente lo que usted está pensando en absoluto.
El problema es ... Todos tenemos venda en los ojos. Todos estamos escuchando la misma emisora ​​de radio de edad, jugando los mismos registros antiguos, una y otra vez. La mayoría de nosotros ni siquiera son conscientes de que otras estaciones, y otra música, existe. Pero lo hacen.
Hay tantos médicos, científicos e investigadores, dejar que los sobrevivientes de cáncer por sí solos por ahí que están jugando una melodía muy diferente de la que todos hemos tenido que escuchar.
Nuestro establecimiento médico posee los registros y las estaciones así que todo lo que conseguimos oír es lo que quieren decirnos.
Es el momento que escuchó una nueva melodía. La verdad sobre el cáncer - Una búsqueda global está ahí fuera en el mundo, en busca de todo lo nuevo en el mundo del tratamiento y la curación del cáncer ...
Ver y escuchar a una nueva forma http://bit.ly/CancerThinkAgain
A tu salud,
PD Creo que con un gran empuje y los esfuerzos colectivos de estos hombres y mujeres valientes que hay una posibilidad que podría erradicar el cáncer en nuestras vidas. Si te gusta el remolque, asegúrese de registrarse para toda la serie documental de forma gratuita mientras estás allí. http://bit.ly/CancerThinkAgain
The only things that can prevent cancer is when we eat things that have phytonutrients and the only things that carry this are fruits, vegetables, grains, legumes, seeds and nuts. Everything else is likely to carry cancer causing substance like artificial colors and flavors, and GMO's and sugar and so on. So if we want to avoid cancer or we are currently dealing with cancer then we need to get back to nature, so our bodies can cleanse out the junk that we have put in, and get us back to good health.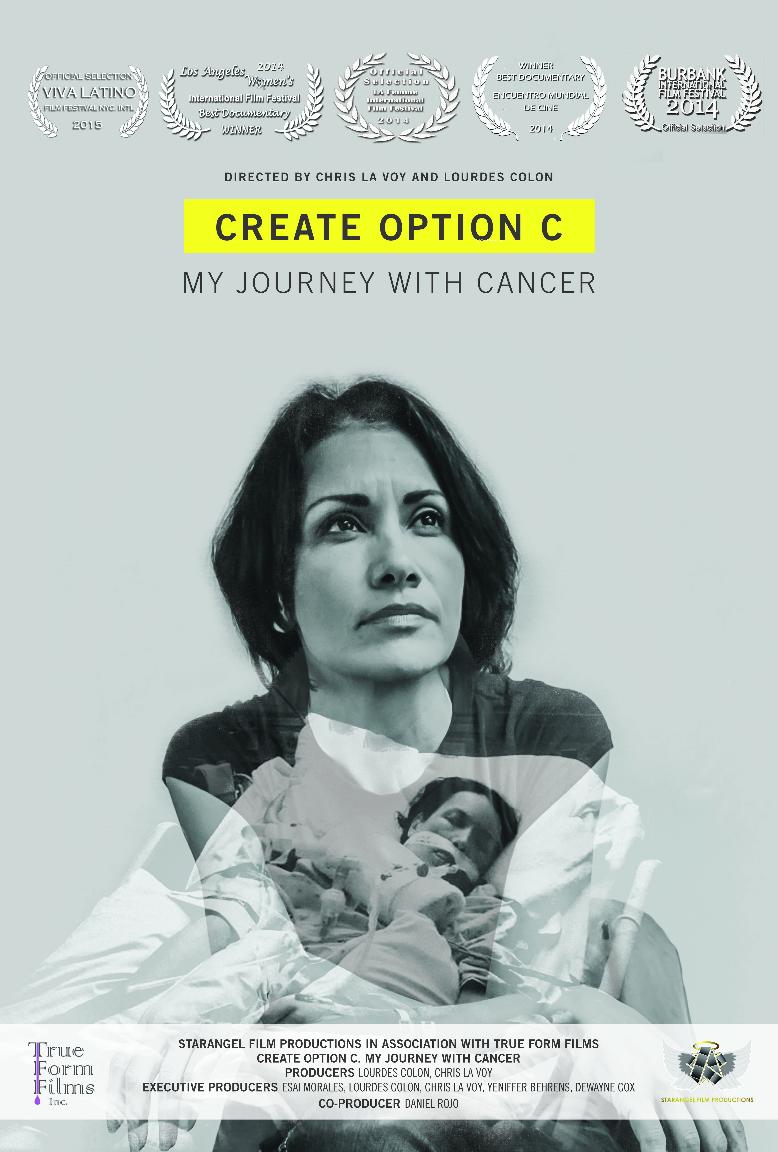 DISCLAIMER: I, LOURDES COLON, AM NOT A MEDICAL DOCTOR. I DO NOT OFFER MEDICAL ADVICE OR DIAGNOSIS. TO SEEK MEDICAL CONSULTATION AND DIAGNOSIS, YOU NEED TO SEE A LICENSED MEDICAL DOCTOR. ALL AND ANY ADVICE OR INFORMATION PROVIDED BY ME, LOURDES COLON, CREATE OPTION C, AND ITS AFFILIATES ARE PROVIDED PURELY FOR INFORMATIONAL AND EDUCATIONAL PURPOSES. BY BEING ON THIS SITE YOU AGREE THAT ANY INFORMATION PRODUCT, OR SERVICES PROVIDED BY THIS SITE OR LOURDES COLON IS NOT LIABLE FOR ANY OR ALL MISUSE, ABUSE, OR LOSS INCURRED BY THE USER. THE USER UNDERSTANDS THAT YOU ARE SOLELY RESPONSIBLE FOR ANY AND ALL OUTCOMES EXPERIENCED BY THE USE OF THE INFORMATION, PRODUCTS, OR SERVICES PROVIDED BY THIS SITE, LOURDES COLON, OR ITS AFFILIATES.